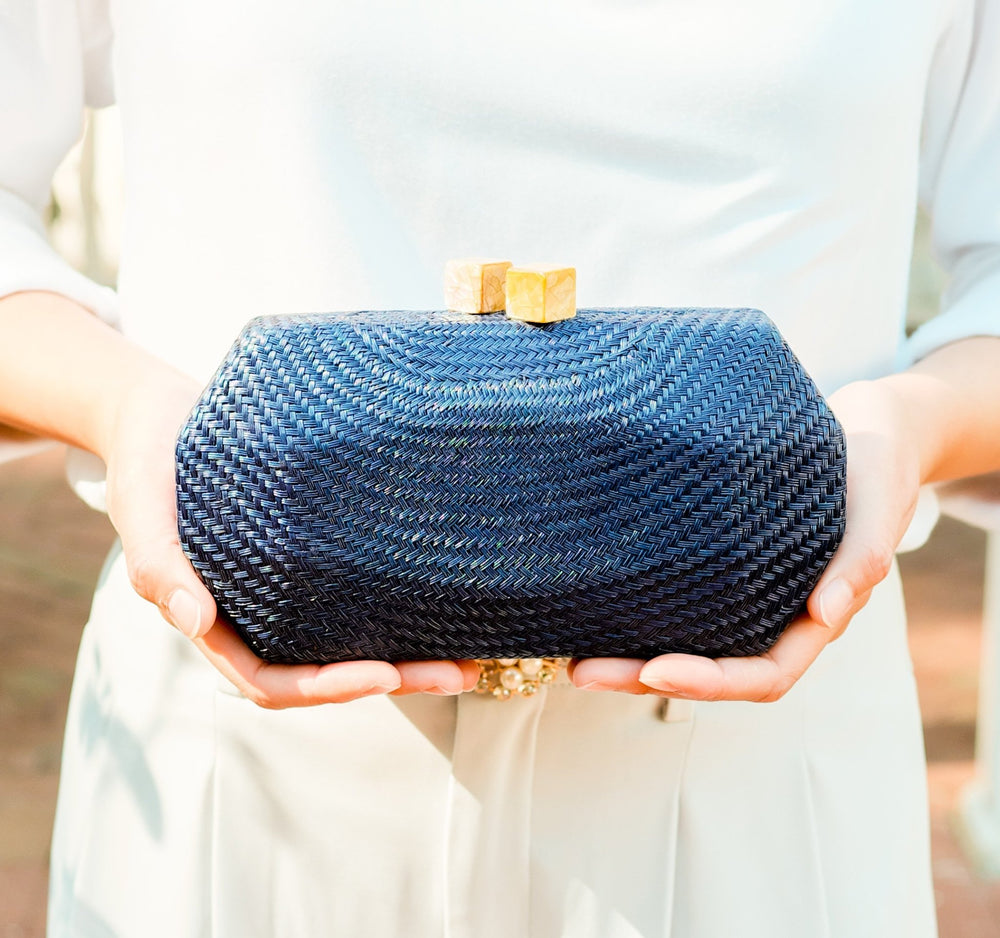 It's the season of giving once again, and we're rounding up our favorites
It is all too easy to get swept up in the torrent of bargains, discounts, and deals December brings, even for the more conscious of us.  Messages fly at us from all directions - online and off - and eerily they're getting more personalized, more authentic each year.
While we would love to hide under the covers until the storm settles, we still have that Christmas list to get through.  The challenge is to sift through all the bling and shimmer to find the hidden gems, that leather handbag that would go so well with your best friend's outfits, or that darling baby rocker that fits your sister's home's aesthetic perfectly.  
We gave it a shot and rounded up our favorite gifts that are unique, high-quality, and socially-responsible.
For the always-on-the-go
Nisolo Lori Tote:

The Lori Tote is handmade in an ethical factory Nisolo owns and operates in Peru. Lori is the ultimate carry all - whether they're flying, booking it to class, or hauling all their kid's stuff around. With its soft and sturdy leather, Lori continues to look better with wear.
For the minimalist
Everlane The Cashmere Crew
:  This grade-A Mongolian crew neck sweater is warm, soft to the touch, and lightweight with a slightly relaxed fit for an easy timeless look.  Known for their classic designs, Everlane pride themselves on exceptional quality, ethical factories, and radical transparency - they partner with ethical factories around the world and source only the finest materials.
For the active better-half
Allbirds Wool Runner: This beloved San Francisco brand has revolutionized the footwear industry with their sustainable, renewable wool footwear.  Naturally soft and cozy all over (and machine-washable!), their classic gender-neutral wool runners are perfect for the winter season.
For the artsy roomie
Roots Studio Balram 3 Art Print: This 11" x 14" art print only comes in 100 editions printed on 285 GSM acid free fine art archival paper.  Featuring digitized last-generation art from rural communities, it is named after the artist, who receives 50% of profits on each print sold.
For the indoor gardener
LIKHA Charlie the Corgi Coco Coir Planter: We just had to sneak one of ours into the list!  Perfect for adding a touch of whimsy to the modern home, they are made with biodegradable, renewable coconut fiber.  Each one is crafted by hand (and with lots of love and imagination) by a farming community in the Philippines. We partner with a local fair trade organization to ensure that the artisans benefit well from the value of their works of art.
For the little one
Finn + Emma Swing: This macrame swing is handmade by artisans in India. It keeps the little one entertained and looks beautiful in any room in your home or at the yard.  Appropriate for babies and toddlers up to 50 lbs, it is made from 100% organic cotton thread and solid wood bar.
For the workaholic mom
Soapbox Bath Bomb Kit: Moms can enjoy this collection of thoughtfully crafted bath bombs as each bomb blooms a relaxing aroma while they unwind in a soothing soak. Each scent lingers as the bomb diffuses a moisturizing blend of hand-picked ingredients. Each purchase of this 5-pack also donates 5 bars of soap to someone in need, supporting their mission of soap=hope.
For the party planner
Gifts for Good Vineyard Series Trio: This gorgeous gift set includes one bottle of premium Napa Valley Sauvignon Blanc, one bottle of Sans Chene Chardonnay, and one bottle of Rose boxed in an elegant gift box. Each gift set provides 22 meals to abused & neglected horses through Sunrise Horse Rescue.
For the foodie
Divine 85% Dark Chocolate: UK-based Divine makes seriously good chocolate - using fairtrade cocoa grown by family farmers in Ghana, all-natural ingredients, and 100% pure cocoa butter.  The company is co-owned by the 85,000 farmer members of Kuapa Kokoo, all of whom get a share in the profits, a say in the company, and a voice in the global marketplace.
For the caffeine connoisseur
Big House Beans Guatemala Cubulco: Cubulco is situated near the Sierra de las Minas and Sierra de Chuacus mountain ranges, which have moist clay soil and rainy and temperate-to-cold climates. These conditions are crucial to their coffee's signature notes of milk chocolate, citrus and hazelnut. Big House Beans Specialty Coffee Roasters not only source and roast the best coffees out there, but seek to provide opportunities to anyone who has a vision for their future and a heart to work hard. They are a small business focused on true, equal opportunities.
We can go on and on, but there's only so much space here! It's refreshing to see the community of socially responsible businesses and the beautiful products they make continue to grow each year. We'd love to hear from you - what's on your list?