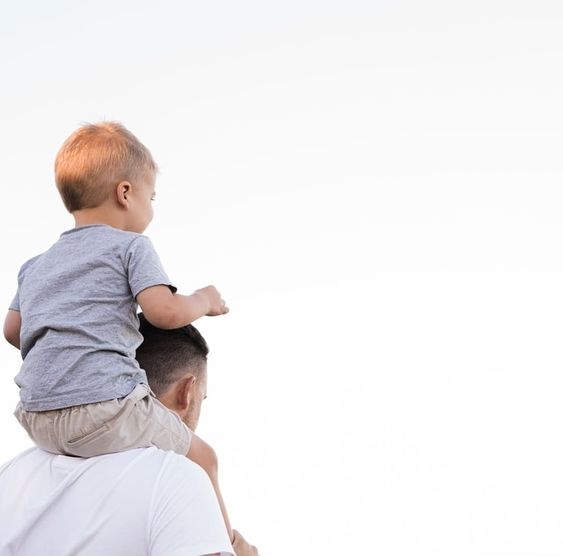 Father's Day is fast approaching. For those running late with their gift shopping, here's our handy guide to help things move along. 
From handcrafted raffia tableware to utilitarian baskets, there are plenty of options. Plus, with our convenient free shipping* service, you can have your gifts delivered right to your doorstep (or your dad's). In any case, June is dedicated to fathers and father figures, so it's never too late to shower them with attention or gifts.
Picks for Pops
Photo by Molly Madfis
There's a whole spectrum of options when it comes to gifts. The options are limitless, from neckties to golfing gear, simple trinkets to toys for the big boys. While it is a relief that there are plenty of options, it can also be quite overwhelming for some. 
Don't fret, though. Remember that choosing one (or more) ultimately boils down to these three basic criteria:
1. Personality
First, of course, is to choose who you are buying it for. More than the person, however, you have to consider their
personality
. 
Consider your father's unique characteristics when choosing a gift for your dad. Look at his interests and traits. Ask yourself, "What would make him smile?". Tailor your present to his preferences. This way, there's a higher chance that he can use and enjoy your gift.
2. Purpose 
Will your dad be able to use the gift you're giving him? Will he be able to enjoy it? Will he be happy simply by looking at it?
Your gift does not necessarily always have to be practical, but it should serve some purpose. Whether it's just to help him around the house or simply decorate his bedside table, be intentional when choosing one. 
3. Price
You would probably want to give the moon and the stars to your parents – your dad, in this case – but doing so would be next to impossible. Since you cannot cause a universal collapse, you can settle for a gift you can afford. 
You want a gift he will be happy about, not one that would make him feel guilty. Sometimes, parents wouldn't want their children to spend a fortune on gifts, especially if they know you have other financial priorities.
Work within your budget
and spend within your means. Something meaningful would go a long way. As they often say, it's the thought that counts
Now that you have a simple guide for choosing the perfect gift for your father, let's streamline the choices a little. If your dad is a home buddy, a gardener, or the master of your kitchen, then the following could be excellent gift options. Here are some of our crowd's top five faves for Father's Day gifts:
1. Animal Planters
If your dad or the father figure in your life is into gardening, make his plant passion more interesting with animal planters. 
Likha's animal planter collection is a much-loved favorite. These adorable handmade planters are made from coco coir and can be home to bonsai and succulents. Fair-trade and sustainable, these plant holders add a quirky twist to any space. Your dad will surely enjoy decorating with these planters. 
2. Crafty Coasters
Is your father one for entertaining guests? Could he be the type who enjoys a nightcap? Make sure he places his drinks on stylish yet sustainable coasters. These coasters are fantastic as eye candy but also perfectly practical in protecting surfaces from water rings and wine stains.
For a more formal look, you can go with coasters made from shells like capiz or mother-of-pearl. If you want a more natural vibe, choose ones made from natural fibers like abaca or raffia. 
3. Modern Baskets
If you think your dad can use additional storage, why not gift him modern baskets? Choose from a wide selection of handwoven baskets that can serve as catchalls, planters, or storage solutions. Whether on table tops as a container for his keys or knickknacks or as floor baskets that organizes his belongings, these modern receptacles are practical and pretty.
These sustainable and stylish planters are made from Manila hemp, dried seagrass, rattan, or other natural fibers.
4. Raffia Tableware
Raffia is the fashion world's new favorite (natural) fiber. This spring/summer season, designers are using it in accessories, bags, and footwear.  
What may be a novel material in the catwalk, raffia is already a staple in the home and kitchen department. If your father has a penchant for preparing feasts, then raffia tableware is a fantastic gift. These handmade creations will undoubtedly lend a classic natural look to any table, whether it's raffia napkin holders, coasters, or raffia placemats. 
5. Wooden Dinnerware
 Another fantastic gift idea for fathers who appreciate a natural vibe is wooden dinnerware.
You can go for a wooden chopping board if he's the type to tinker in the kitchen or give him wooden bowls or dishes for his snacks. From wooden plates to serving platters, there's a charming collection you can choose from. Made from sturdy acacia wood, you can be sure these gifts will last long. 
Presents for Papas
Photo by Kenzie Mae
Father's Day is another reason to express your appreciation and love for your father. While it is unnecessary, giving them a token of your affection will surely tug at his heartstrings. Whether you're getting them adorable animal planters, raffia tableware, or wooden dining pieces, he'll surely appreciate your effort. Remembering them on their special day will surely go a long way.