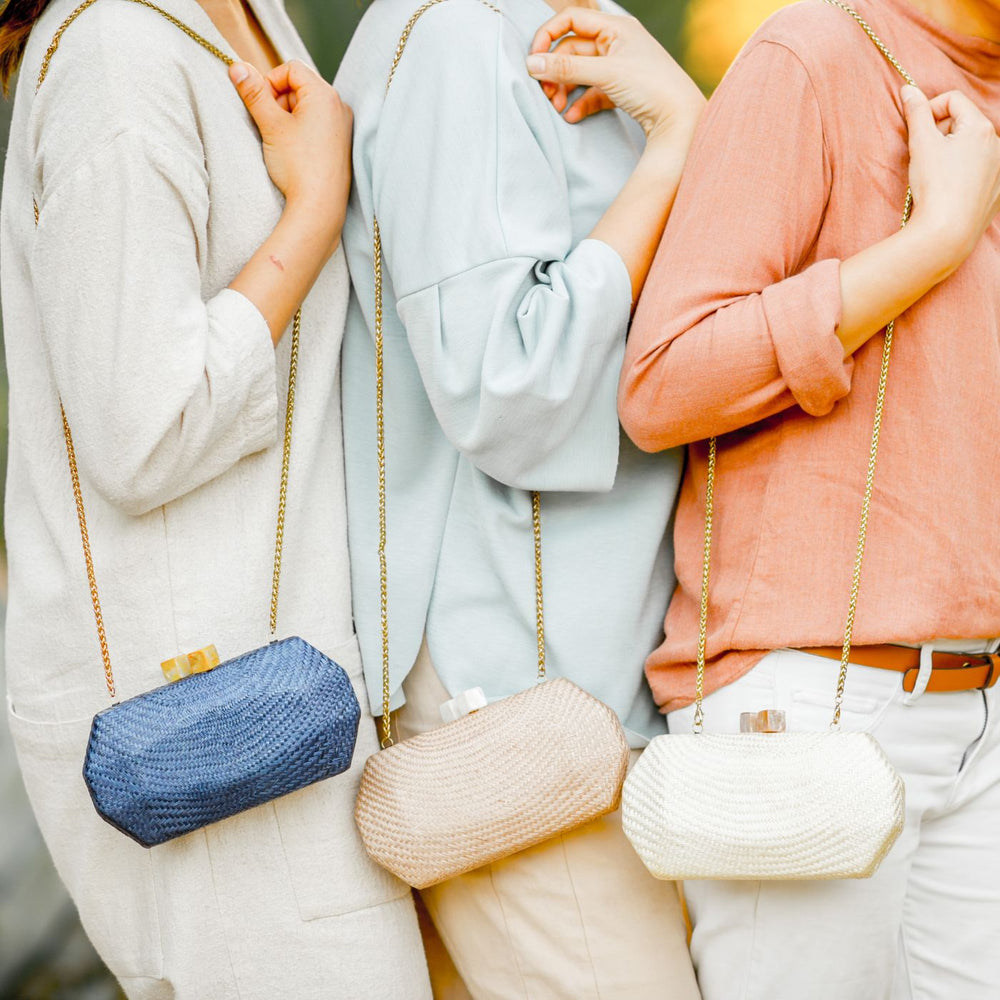 In today's fast-paced world, versatility is key when it comes to fashion. Sometimes, you need to transition seamlessly from a busy day at the office to a glamorous night out downtown. The secret to achieving this transformation lies in the art of accessorizing. By strategically switching up your fashion accessories, you can effortlessly take your outfit from a casual or professional daytime look to an elegant evening ensemble. Mix and match these accessories based on the look you aim to achieve. 
1. The Power of Statement Jewelry:
During the day, subtle and minimalistic jewelry pieces can create a polished and professional appearance. Go for delicate stud earrings, a simple pendant necklace, and a few stacked bracelets. As you take your look from day to night, unleash the power of statement jewelry. Swap out your dainty pieces for bold, eye-catching options. Think dangling pearl drop earrings and a chunky statement necklace. These fashion accessories will instantly elevate your outfit, whether you're heading to a candlelight dinner date or a night at the theater with friends.
2. Shoe Swap: Comfort to Classy:
Photo by Steve Madden
During the day, comfort is key. Opt for classic flats, sneakers, loafers, or low-heeled boots to navigate your daily activities comfortably. When the sun goes down and the city lights start to twinkle, trade in your daytime shoes for a pair of heeled booties, strappy platform sandals, or stylish stilettos. The added height will elongate your silhouette and lend a touch of glamor to your appearance. Remember, shoes are one of the most striking fashion accessories in your closet. 
3. From Practical to Party-Ready Handbags:
When running errands during the day, a practical and spacious tote or crossbody bag is your best friend. It can hold all your essentials and keep you organized. As night falls, swap out your daytime bag for a sleek clutch. These smaller, more elegant options add sophistication to your look and ensure you're ready for any evening event. Clutches still allow for carrying your essentials without the extra bulk. And nobody wants a bulky, hard-to-manage bag during a night on the town. So grab your phone, your favorite lipstick, a card, and your keys and tuck them into our beautiful Dusty Rose Clutch.
4. From Flowy to Polished by Defining Your Waistline:
No need to change your whole outfit — simply add a belt or tuck in your blouse for a more sophisticated fit. The same clothes can work for multiple occasions. A simple dress for an early brunch can transform into the perfect evening outfit by adding a statement belt. This will accentuate your natural waistline. Belts are often overlooked fashion accessories that deserve more love. You can also compliment your beautiful figure by tucking your favorite flowy shirt into a pair of nice jeans or a fitted skirt.
5. Layering with Scarves and Sweaters:
Photo by J.Crew
Lightweight scarves or sweaters are versatile fashion accessories that can easily take you from day to night. During the day, drape it casually off your shoulders for a relaxed vibe. With the chilly evening approaching, experiment with different ways of wrapping or draping your scarf to create a more intricate and elegant look without sacrificing coziness. A warm, chic sweater can also add a touch of drama and warmth to your outfit.
6. Subtle to Bold Makeup and Hairstyles:
Photo by Vogue
Makeup and hair can play a significant role in transforming your look. During the day, shoot for natural and fresh makeup, focusing on enhancing your features. The dewy, natural look is extremely trendy for summer days. Keep your hair neat yet casual, maybe a braid or worn down. When it's time to switch to your evening persona, amp up the drama with smoky eyes, bold lips, and more elaborate hairstyles. Slicked back ponytails and updos are all the rage right now. You can also mix and match your makeup and hair to have a fresh new style each night — a red lipstick shade with a sleek updo for your Friday night, and a deep mauve lip with curly hair flowing down for Saturday evening. Switching up your hair and makeup can single handedly change your whole look. These changes can instantly take your appearance from casual to captivating.
Mix and match your fashion accessories as a powerful way to transform your outfit from a daytime style to a stunning night time look. By mastering the art of accessorizing, you can effortlessly navigate your busy schedule while always looking chic and elegant. From statement jewelry and handbag swaps to changes in footwear and makeup, these tips will help you make the transition from day to night with style and class. Remember, fashion is all about self-expression, so have fun experimenting your fashion accessories and finding the combinations that make you feel confident and fabulous around the clock.