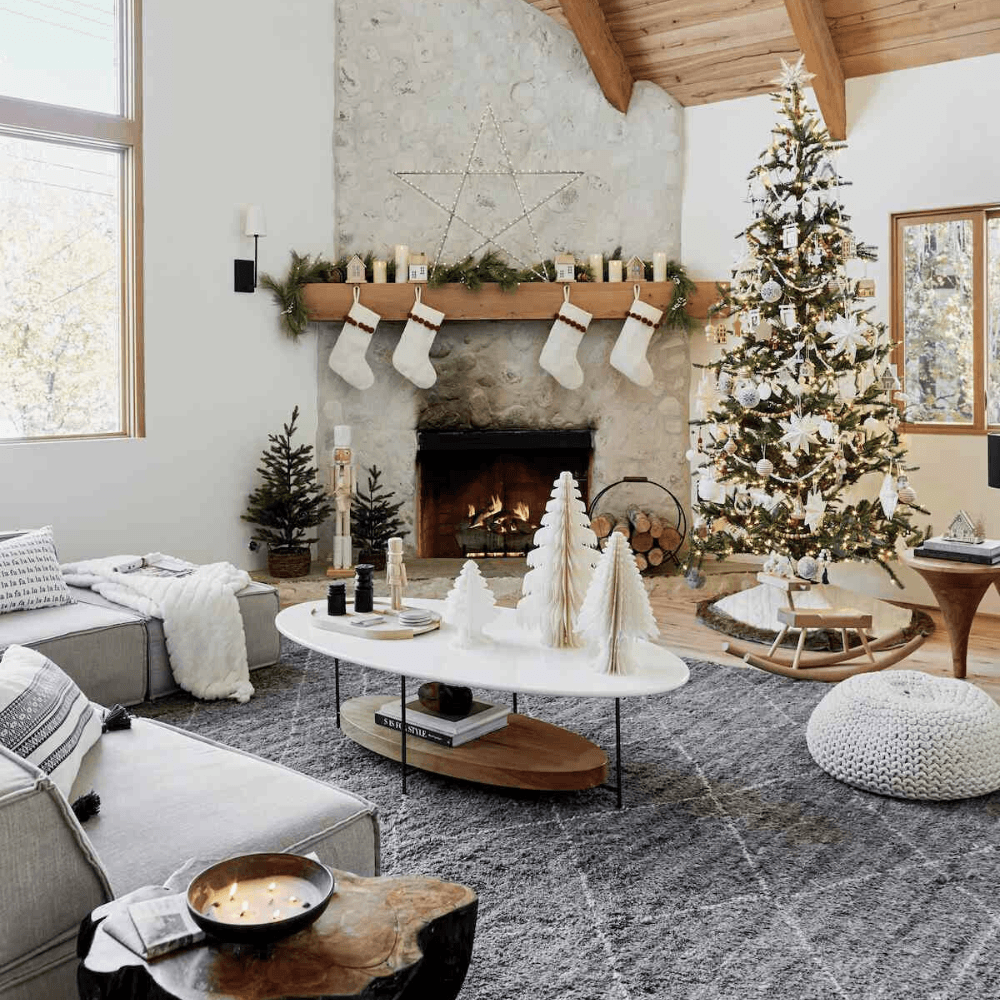 'Tis the season to be jolly. What better way to make your home feel cheerful than to decorate it with fun and festive home decor?
Merry Moments

Decorating can lift your mood. Science backs this statement, saying that decorating spikes dopamine, the so-called "happy hormones." Other factors may trigger this merry feeling. A sense of nostalgia especially affects those with happy holiday memories. Psychologists suggest starting a new tradition for those who may not have blissful memories of past Christmases. Creating pleasant experiences can create new associations.
What else would make one happy from decorating? Another reason may be the effect of colors and lights. Chromotherapy or color therapy has a biological and psychological impact on people. Chromotherapy advocates say color and colored lights can influence moods and behaviors. Light therapy, for example, is used as a treatment for Seasonal Affective Disorder (SAD).
Whether you use color, light, or memories to adorn your home, know that you have several ways to do so. Your Likhâ style team shares simple tips for holiday home decorating that will make your place extra stunning this season.
Deck the Halls
If you have no clue where to start with your holiday home decorating, don't worry. We've got you covered with the following five simple home decorating tips:

1. Start Early
If you can, it's best to start planning early. First, think of how you want your space to look. Then jot down what you will need, so you don't need to cram.
If you cannot spare much time, then it's not a problem. You can have your decorations shipped. All you need to do is click on your choice, pay, and wait for your orders to arrive. For the holidays, Likhâ makes online shopping even more enjoyable. Free holiday shipping on orders over $75 is a perk you cannot miss.
2. Choose a Theme

Are you going for a Winter Wonderland theme? Will you be prettifying your place with red and green? Do you plan to go out and adorn your home with lights?
A central theme will bring a more cohesive look to your space. You can pick a main color and complement it with secondary holiday hues like silver or gold. Others opt for pastel colors, while others experiment with non-traditional trinkets and ornaments.
There is no hard and fast rule for decorating your home for the holidays. Let your heart lead you. Whether you want to string tinsel on windows, hang a mistletoe on every doorway, or display holiday knick-knacks you've collected over the years, it's your call. You're going to be the one who will see them every day. How you feel about seeing these decors is what matters most.


3. Bring Nature In

Bringing a bit of nature in is always a good idea. Will you opt for a freshly-cut Christmas tree? How about decorating with handmade goods made from natural materials? There's a good reason why biophilic design is a buzzword this year when it comes to interior decorating.
Aside from using natural pine for your holiday tree, you can also bring plants.  These not only make your space merry and bright. It also helps create a sense of harmony and well-being.
The classic poinsettia placed in woven baskets made of seagrass or Manila help will turn heads. Likewise, Amaryllis blooms, show-stopping succulents, and other holiday houseplants will feel at home in handcrafted planters. You can also decorate with nature-inspired pieces such as cute animal planters, handwoven fruit baskets, or wooden trays and dishes.


4. Lighten Up

The holiday season is also about light and love, so feel free to mesmerize everyone with creative lighting.
Wrap twinkling lights around the Christmas tree, festoon the garden with icicle lights, or loop LED rope lights on staircases or pillars. Of course, you can also go traditional and use ornate candelabras for that classic look. Finally, for a bit of drama, you can place votive candles in glass candleholders and put them atop mother-of-pearl coasters to brighten your holiday table.
Natural lighting also works wonders. Feel free to open windows and let fresh air and sunlight (or moonlight) come in.


5. Aim for Sustainability
When planning your holiday decorating makeover, think ahead. Make sure your decorations are something you can reuse, recycle, or upcycle. Materials made of organic, recyclable, or eco-friendly materials would be best.
Remember that sustainability and style can go together. Opting for ethically sourced and responsibly made products will significantly reduce your carbon footprint.


Happy Holidays

Whether you want boughs and holly, silver bells, or an adorable polar bear planter, that is entirely up to you. Just remember that the best way to decorate your home is to enjoy what you are doing. Most of all, sharing the experience with those you love makes it the most wonderful time of the year.