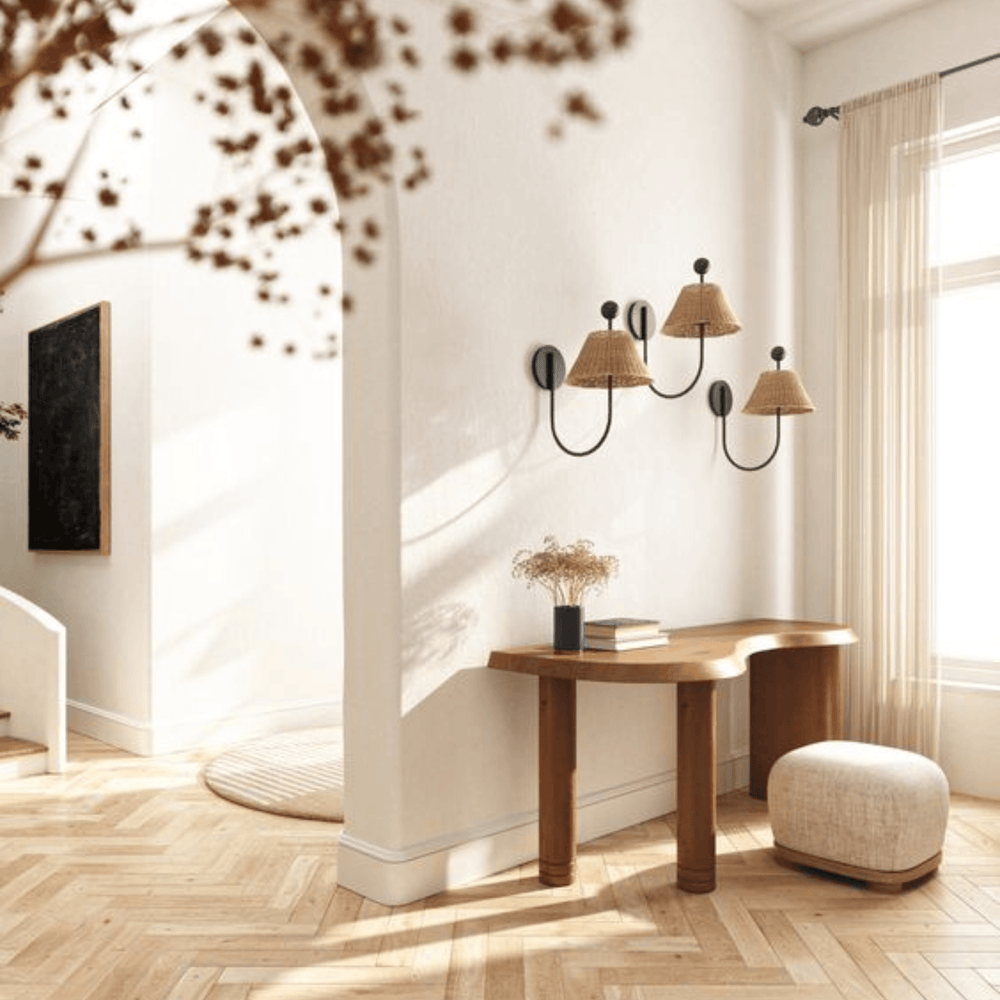 Welcome the new year with a bang with hot new
home decor
pieces.
If you want to start the year with a new look for your home, read on. We share the hottest trends in home decor for 2023. From incorporating arches and curves to using handmade natural products, these tips can help spruce up your space.


Create and Recreate

As always, your Likhâ family wants to help you create new spots and recreate old ones.  Incorporate trends dictated by the who's who in the design and decoration industry. Yet, still maintain your personal preferences. This way, you can give your space a twist that will keep up with the times.
Discover novel ideas and fresh concepts that refresh, reinvent, and reinvigorate your place. Check out our list of top home decor trends and see if there's anything you would want to try.


1. Arches and Curves

Photo by Jan Skácelík
This year's architectural mantra is to adore those arches and embrace the curves. So say bye-bye to sharp edges and hello to sexy silhouettes. Arched doorways, curvy furniture, and rounded home accents make their way in.
While it has been gaining traction for a few years, furniture and other decorative pieces with softer edges will make a big comeback in 2023. Think of barrel chairs, free-form sofas, round cushions, and arched entryways.



Aside from big-ticket pieces, you can incorporate this trend using shapely home decor. For example, spruce up your dining room with round fringed placemats and rattan cylinder baskets. Another option is to liven your living room with non-angular sculptural pieces.


2. Brown and Jewel Tones


Photo by Maison Du Monde
Moody vibes are also in for 2023. Designers gravitate toward dark and moody palettes. These dramatic tones help create that cocooned coziness that some people crave. This trend is best used in personal spaces like bedrooms, lounges, or living areas.



The color brown is also making a comeback. Try earth-toned palettes to create a passionate vibe. For example, use a chocolate brown accent wall with muted pastel paints, textiles, or wallpapers. You can also bring in the browns by using wooden materials for furniture, decor, and dinnerware.
Jewel tones are still favored by those who want a brighter-hued area. With Viva Magenta headlining as Pantone's Color of the Year, use bold colors in a room to get on the brighter side. Use lively jewel tones in blue, green, red, and violet to add a rich yet cozy vibe to a room.


3. Nature-inspired Aesthetics
Photo of Heatherwick Studio by Hufton+Crow
More and more people are becoming aware of environmental issues. Because of this, eco-friendly and sustainable home decor is gaining popularity. Aside from altruistic reasons, people also find peace and comfort in natural environments.
Biophilic design has become a buzzword in interior design. This trend has intensified the desire to incorporate natural elements into indoor spaces. Benefit from this design philosophy by integrating elements from nature. Throw in materials like plants, stone, water, and wood into your interior design.


You can also bring nature in by using recycled or upcycled materials. Items like handwoven baskets, wooden catchalls and trays, and tableware made from sustainable materials can add to that feeling of being close to nature.


4. Patterns and Prints
Photo by Belarte Studio
Another home decor trend predicted to make the rounds this year are patterns and prints.
Complement plain bold colors with big prints for a lively and colorful atmosphere. For example, a statement wall in burnt orange. Complement this wall by using wallpaper with big floral or leaf patterns.



Another example is to mix and match plains and prints. Place colorful animal planters on a plain wooden dresser, for instance. Another design concept is to use bright tableware settings for a neutral-painted breakfast nook. For example, use items such as African or Nordic patterned coasters made of Capiz shells.


5. Textures, Textures, Textures
Photo by Anthology Creative Studio

Add character and personality to your space by using textures. Decorate your interiors with varying textures to add depth and movement.



Moiré silk, mohair, and velvet contribute to the elevated luxury trend. Layered rugs in different sizes and textiles are another design option. Handcrafted and handmade pieces also lend a distinct charm. Consider items made from coco coir, rattan, Manila hemp, mother-of-pearl, and other natural materials. These accouterments lend a natural vibe with a sophisticated twist.



Use texture through furniture, draperies, and flooring. Another hot trend is to use "unexpected accessories."  Try out-of-the-box decor that reflects your hobbies and interests. An example would be vintage bicycles hung on walls. You can also use Art Deco finds. Functional decor, like hanging planters, is also a good example. These bespoke items help inject texture into your space.


Turning Ordinary to Extraordinary
A new year is usually a chance to contemplate. It can be a sign to change things. It can help you look forward to a future where you feel more at ease with yourself and the world around you. It is an opportunity to transform the ordinary into the extraordinary.
Whether you want to make minor tweaks to your space or go on full makeover mode, these 2023 home decor tips could make a difference. Consider these design suggestions and see if it suits your tastes and improve the look and feel of your space. Enjoy, and cheers to a new year that is full of possibilities.