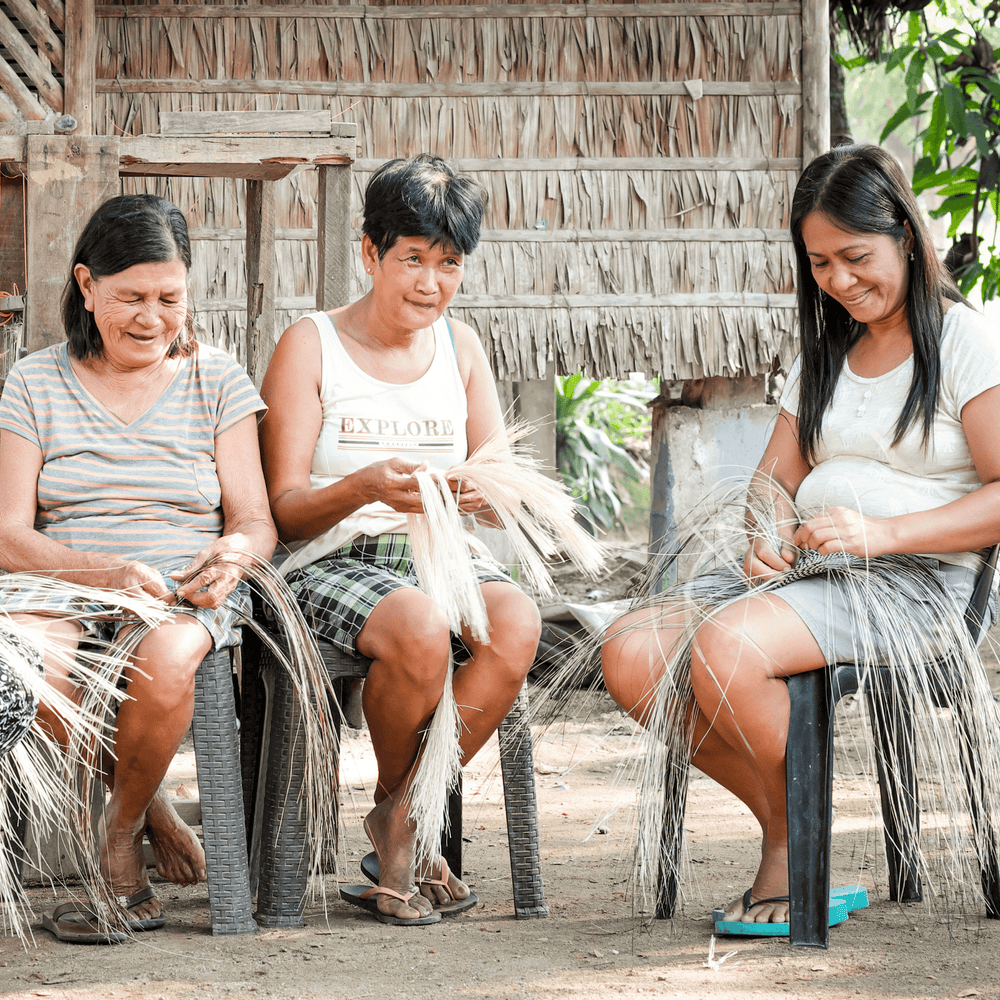 "Diversity is a fact. Inclusion is an act."
This quote has so many variations, most notably by diversity advocate and founder of the Purposeful Third Act, Zabeen Hirji. 
As we celebrate Asian American, Native Hawaiian, and Pacific Islander (AANHPI) Heritage Month, let us better understand inclusivity. While diversity is evident to the eye, being inclusive must be done for its presence to be felt. It is a conscious choice to act on things to create a society that embraces people, regardless of who they are.
In a world divided not only by physical distance but also by color, disability, gender, race, and other perceived social norms, diversity, equity, and inclusivity are three words that can spell a difference. How, then, can we weave it into our everyday lives?
What is Inclusivity?

Inclusivity is a concept where all people are treated the same way, regardless if they come from different backgrounds, communities, and identities. It is an idea that espouses fair treatment for all. In essence, inclusion ensures that people have access to a safe and welcoming environment and are accorded the same rights and benefits. Opportunities are, ideally, fairly given without prejudice to a person's age, ethnicity, gender, health (both mental and physical), immigration status, nationality, race, religious affiliation, sexual orientation, and socioeconomic status. 
While inclusivity may be easier to explain in theory, it is harder to put into practice. This is because there are established social standards with biases against the marginalized, minorities, people with disabilities, and women, among others. The fight for inequality and injustices against these archaic sociocultural practices gave birth to inclusivity.
Why is Inclusivity Important?
American civil rights activist, Jesse James, said," When everyone is included, everyone wins."
The power of inclusivity is that it makes people stronger. It can be a source of endurance, flexibility, and strength in different situations. In work environments, for example, working with different people from various backgrounds opens up opportunities for growth, increased creativity, higher innovative thinking, faster problem-solving, and better decision-making. 
At LIKHÂ, our manifesto also espouses diversity, equity, and inclusivity. Like our artists and artisans, our pieces come in all shapes and sizes. They are beautiful in their uniqueness. We also believe that, though rare, our handcrafted products should not be exclusive. They are available to everyone who appreciates our art and brand values. 
LIKHÂ stands on the pillars of design, inclusion, and tradition. We work with communities in the Philippines to bring exquisitely handcrafted pieces into the global scene. Our makers from all over the archipelago craft items native to their region's culture, methods, and materials. We aim to provide more than just livelihood and offer our makers their fair share. Through partnerships with local artisans, we hope to help develop their confidence and self-worth, uphold their dignity as craftspeople, and uplift their status. 
As we continue to break barriers and glass ceilings, we share some tips on creating a more inclusive world with you. Here are some ways you can weave inclusivity into your daily life:
1. Start Within


Photo by Dean Drobot
Before you can expect others to be inclusive, you must start within yourself first. Check what your level of awareness, information, and openness is. Knowing where you are in your journey to inclusivity will make it easier for you to be sensitive to others. It will also help you be more natural with how you think, feel, and act.
Also, be mindful of your own privilege. While privilege is not created at a personal level, it is crucial that you know where you are within it. Privilege is a product of artificial distinctions in society. These unearned social power perpetuated by institutions, structures, and systems in the world mark certain conditions as reserved only for some. Some who have it may be oblivious since they have been taught not to see it. However, these "positions" prove advantageous over those not born or raised in "privileged conditions." Knowing whether you are "privileged" will help you be more mindful of how you act and react to others.
2. Be Open-Minded



Photo by Southworks
Becoming inclusive is not an objective to be achieved. It also cannot be mastered in a day or two. Rather, it is a process and a way of life. Therefore, you must be open to whatever comes in your journey to inclusivity. 
Interacting with others and broadening your spheres of interest and experience will contribute to your awareness of yourself and the world around you. Receiving feedback from your introspection and others will also widen your understanding of inclusivity.
3. Listen, Talk, and Act Mindfully


Photo by Alena Shekhovtsova
One crucial tool in becoming inclusive is effective communication. First, you must learn how to listen well. Respect the person who is talking by being attentive. Be senitive and avoid interrupting, over-talking, or over-splaining. 
You should also know how to talk and use inclusive language. Avoid using gender-specific words especially if you are in a mixed gender on gender non-conforming environment. Use the right pronouns, do not lecture or use assertive language, and do not dismiss other people's opinions or contributions. Instead, you can use phrases as, "In my experience", "That's a new perspective to me", or ask someone what pronouns they would like you to use when referring to them.
ALso be mindful of your actions. Be careful of your facial expressions or body language. Try to remain as neutral as possible and carry on conversations with asmuch an open mind as possible.
In Their Shoes

Inclusivity also requires empathy. If you put yourself in somebody else's shoes, you will have a better chance of understanding people and situations around you. You must learn to accept that the world doesn't revolve around you. 
By seeing beyond what is in front of you and expanding your vision and knowledge, you can create a fair and inclusive environment.
—-----------
The Asian American, Native Hawaiian and Pacific Islander (AANHPI) Heritage Month is observed in May since the 1970s.It was only on May 1,2009 that then President Barack Obama declared the whole month of May to be AANHPI month.
This observance is to celebrate the contributions that generations of AAPIs have made to American history, culture, and society.